Life at UWC
Hear from our current Malaysian students how United World College has impacted their lives.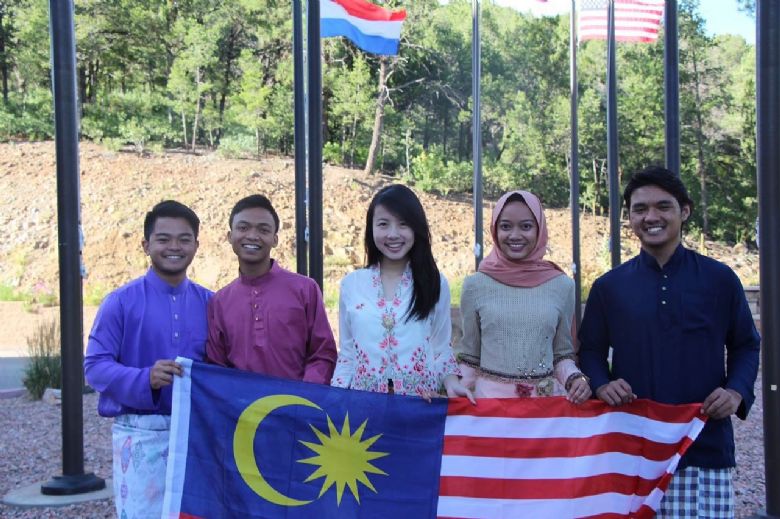 Upon stepping off the school bus and setting foot on the grounds of the Armand Hammer United World College of the American West, I came to realize that this was a side of the United States I had never seen before. The usual hustle and bustle of city life I've grown comfortable with was substituted by serenity accompanying the unending expanse of wildlife in which the campus resides, and the hospitality of the talented individuals living there.
I had love for nature before, but my time spent throughout the school's wilderness program elevated it to a level I would not have anticipated. I have seen several natural wonders that have inspired awe and a new found appreciation for our planet, from the foothills of the Rocky Mountains to the depths of the Grand Canyon. I found it enlightening to be able to look at these marvels with the same fondness as I would the Petronas Twin Towers.
The people I greet everyday on campus, on the other hand, represent a unique blend of cultural diversity I did not have the opportunity to indulge myself in beforehand. Learning the proper methods of preparing sushi, following African dance routines, picking up words in Spanish, and many other wonderful experiences now form the crux of my daily life, where every day presents something new.
UWC USA has provided exposure to many facets of the global community of which I am glad to be a part of, and I hope that my time here will bear many more exciting adventures and discoveries to come.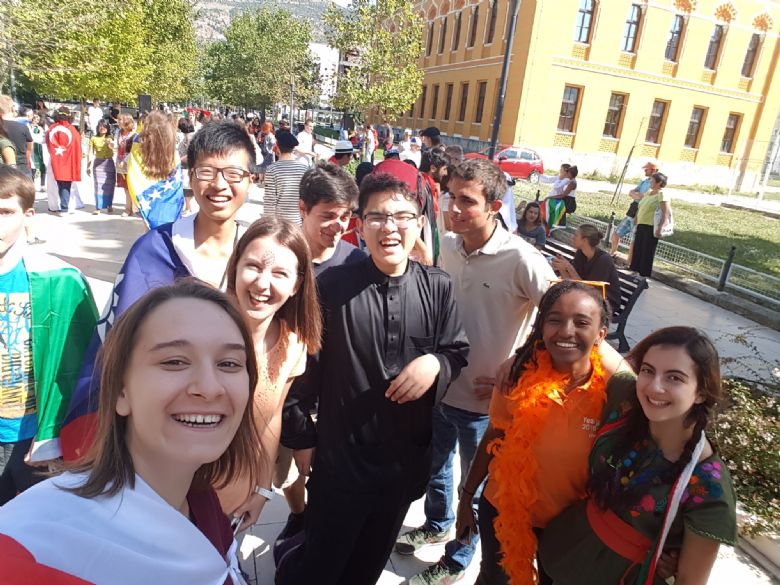 This experience has been truly amazing, at first I was a bit confused and afraid, since I felt overwhelmed by the amount of people I was meeting and each one carrying a story which I knew nothing about, and also because I didn't really know how to approach most of them. Thanks to that pressure, I managed to will myself into being more assertive and more initiative to make friends, and this was one of the best decisions I could've made. They are now among the closest friends I've ever had and they are all amazing. Other than that, I have had plenty of other times where I pushed myself into doing things I usually wouldn't be able to do, either from fear or just lack of resources. For example, the starting of a CAS. Right now, I am working with other student from Albania to create a CAS where we teach coding and a little bit of hacking.
One thing I love about going to UWC Mostar is the independence I have. I feel as though I have a lot more freedom there. If I want to do an experiment or start a CAS or have any questions answered, all I need to do is write an email. If I am bored in the weekend, I can go and explore the city with friends. I can even leave the city of Mostar to explore other cities in Bosnia or even just have tea/coffee with friends or teachers in my free blocks.
UWC Mostar is truly an amazing place and already in these few short months I have had my views shifted, not only in the usual ways of politics or academics, but also on how I viewed myself as well as how I viewed others. The fact that I am already a quarter way through this amazing experience is kinda upsetting. However, I'll make sure to use the most of the time I have left.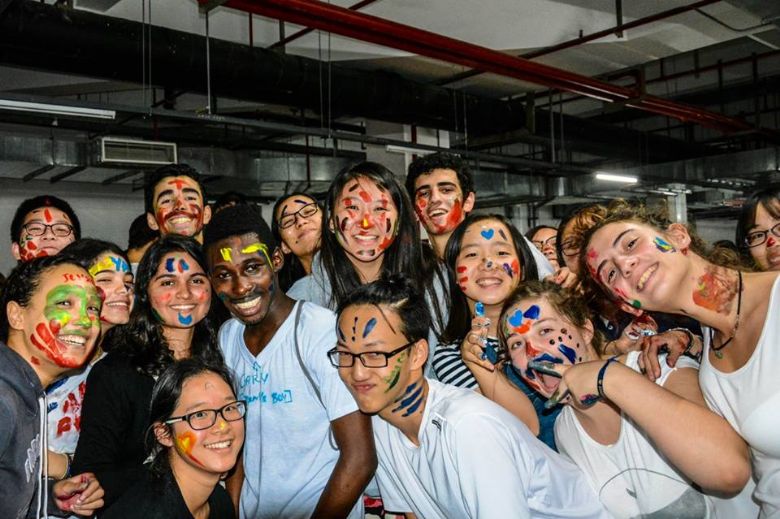 Coming back home, I only came to realize how the past 4 months in UWC Changshu has made an impact in my life. The first day I woke up in Malaysia doesn't feel the same back in China. It feels empty. This is when I know that UWC Changshu has unconsciously became my 2nd home, the place where I feel comfortable and belonged to. I go to sleep with 3 good nights of different languages, "Bonne nuit!", "Buenas noches!" and "晚安!", and wake up to 4 alarms ringing at the same time and in intervals of 5 minutes since 7am (I don't wake up to various language of good mornings because we tend to value our sleep very much). I rush down the stairs to class with a Pakistani, but race back up with a Nigerian. Despite being from different parts of the world, brought up with different cultures, we still do our daily activities together. Regardless of our preferences, we make each other try and experience our hobbies, no matter whether we liked it or not. They say, "Sharing is caring".
Back in secondary school, I dedicated all my time to academics and sports, all for a good number on my test paper and a gold medal. However, being in UWC changed my perspective. The knowledge I gain in class, the activities I join here in UWC is not just for me, not just about me, but for me to relate to and understand the other 99 nations. Besides having fun in student-organized activities, I definitely learn new skills and gain new knowledge from day to day basis. Learning has never been more fun!
Reminiscing the time before I got into UWC, questioned myself, "Will I ever survive in a boarding school?", Today, ask me this question again, and I'll answer, "It's not about surviving, it's about making the most out of the 2 years!"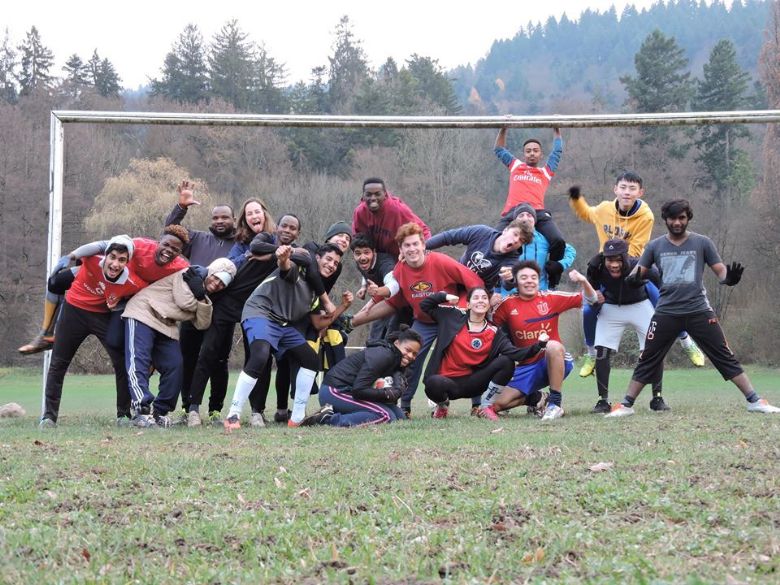 UWC is certainly a one of a kind experience that everyone wished they could have. I am one of the few privileged students to study in UWC and have this extraordinary experience. Studying at Robert Bosch College is like putting icing on a cake. RBC is certainly the most ideal place for me personally to immerse myself in the diversity and astonish myself to how we all are able to live together. Furthermore, RBC also stresses the importance of Global Issues and makes us aware of what is happening around the globe. The best part is, it does not stop there. We are encouraged to come up with ideas on how to solve these issues and in fact some of the plans are executed. I am quite impressed with how the school promotes young minds to think critically and prepare us for the future when our generation would be the next leaders. To conclude my diverse, creative, amazing, beautiful UWC experience, I would say it is truly magnificent.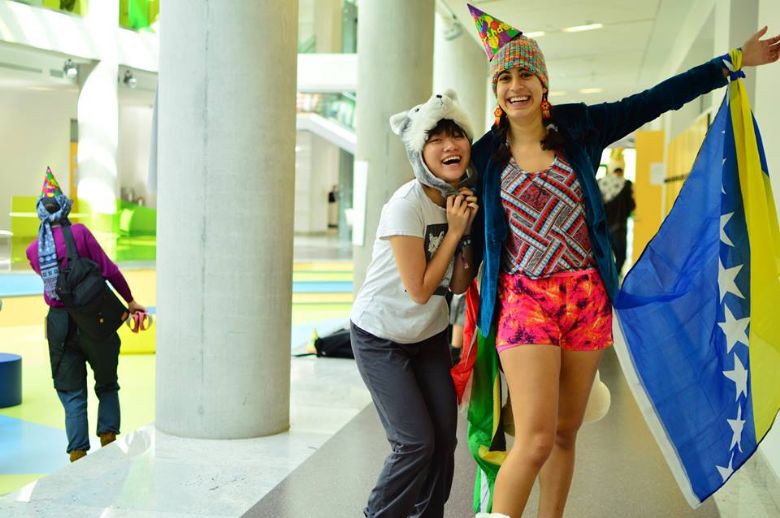 In the past 85 days since my arrival at UWC Dilijan, I feel that I have lived 85 different lifetimes. Every day at dawn, the sun shines in through the window and lights up the faces of my sleeping roommates, each of them from countries all around the world. I open my eyes to the gentle light and ask myself, "what can I achieve today?" Every day at dusk, the last rays of the sun disappear behind the snowy mountains just off campus and I find that I have spoken to a few more people, I have done a few more things that I never thought I could do and I have experienced the spirit that unites us all. It is the spirit of believing. It is the spirit of believing in yourself, in your friends, in your family, in humanity, in education, in peace and that there is hope for a brighter future. In fact, UWC is about the belief that education has the power to change the future, but living the UWC experience in Dilijan has also taught me that education will not change the future alone. After independence/peace day flash mobs in the middle of town and teaching young children from the surrounding villages the basics of the English language, I have learnt that it is also about the community. After hours of showing up early for CAS and volunteering to take on responsibilities and taking up service within this town, I have learnt that it is also about commitment. After living in this international community of students, interacting with them, learning with them and making some of the deepest (and most surprising!) connections in my life, I have learnt that it is also about the people. In the end, it is not about them making you feel worse or better about yourself. It was about the spirit of people inspiring each other to be the best version of themselves if we as a global network of UWC students are truly going to make a positive difference in this world.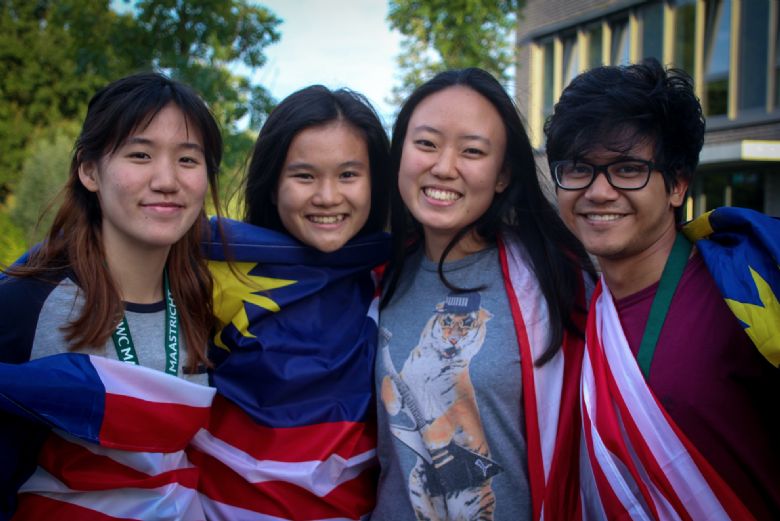 It seems like it was just yesterday that I received that one phone call which flipped my life entirely - I had been awarded a scholarship to study at United World College Maastricht (UWCM). Although it was not my ideal choice, being here right now at UWC Maastricht, I feel that no other UWC would have fit me better.
I landed here in Netherlands with zero expectations and took one step at a time. Little did I know, my life has been slowly transforming over these past 2.5 months. I began exploring fields which I would have never imagined myself in when I was back home - taking Geography as one of my higher level subjects; exploring the world of media such as photography and videography. My best friend back home always comments this whenever we video call, "What are you doing there? Did you enrol in an Arts and Media School? Why aren't you doing your usual studies?!". This led me to realize that I have been going out of my usual circle of activities and rediscovering myself. Don't get me wrong, I have not transformed entirely. I am still doing what I love, actively playing sports and even coaching a youth water polo team here. Only difference is that I am slowly patching up the small missing pieces within me.
I never knew Malaysia's culture was so uniquely complicated till I came here. When I first arrived and introduced myself as a Malaysian, the very next question I was asked is "So, you're Malay?". Being a Chinese, I said "No, I'm Chinese" and I will then be questioned, "So, you're from China?". The conversation will then transform into a long explanation on how not all Malaysians are Malays and that there is a difference between race and nationality. Furthermore, a lot of people are really surprised that my mother tongue is English. Just a couple of nights back, my Singaporean friend, Anthea, and I were having a debate with a Kosovar guy regarding English as our mother tongue. He found it weird and wrong that our parents raised us speaking English. These explanations and debates led me to explore and learn more about Malaysia's beautiful culture. On a side note, Malaysians actually do have a special language - Manglish. Nobody understands when the Malaysians and Singaporeans speak among ourselves.
While I am slowly popping the bubble I have been cooped up in and rediscovering myself and our beloved Malaysia, I have also been learning a lot more about the different people and nations around the world. Every now and then, I find myself comparing the similarities and differences of Malaysia to another country as well as listening to stories about countries which I never knew existed before this. My Bolivian roommate, Victoria, once mentioned that she and her 3rd year have nothing in common in terms of personality and language due to their cultural diversity back home. Being in Europe, I am obviously making good use of the opportunity to travel and explore Europe thoroughly. My goal is not to cover as many countries as possible, but to learn about each and every place I visit in depth. The European history, culture and architecture never fails to amaze me.
It has been 8 months since that one phone call and 2.5 months since I arrived here, but UWCM already feels like home. The dedicated and passionate teachers, house parents and loving community assures me that my next 1.5 years here will be one of the few chapters which I will cherish for life. Schooling here has been and definitely will continue to be a self discovery journey. I know it will not be all rainbows and sunshine, but I am looking forward to the intense roller coaster ride that UWC-IB has to offer me!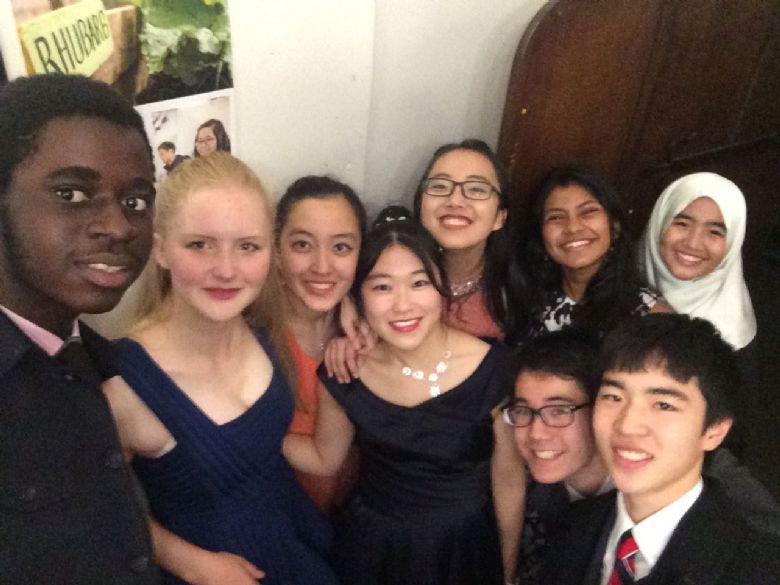 I feel as though I have grown so much over the past month that it feels like the world has changed - but it is I who have changed and am now seeing the world through a different pair of eyes. There is not a day I don't miss Malaysia. However, for the past few weeks I've been here, Atlantic College is starting to really feel like a home away from home.
The most rewarding aspect of UWC life is the ability to interact with people from all over the world. The people here are truly indescribable in their greatness; fitting like pieces of a jigsaw puzzle, but not perfectly. We're rough around the edges and we tear at the seams. We're a mess of colours splashed onto a canvas that's too small to contain us - but it works, and that's all that matters. Everyone has their own little quirks not only depending on where they were born or where they grew up, but also how they were raised and the different experiences they've had in life. Even as I observe them on a daily basis, I am able to notice the little quirks in the way they live and how similar or different they are from my way of life. All I have to do is show up in the dayroom or any other communal space and open my mind towards the habits and the opinions of others.
But it is much more than just realising your differences-it is also the late nights when secrets pour out in hushed whispers that we realise although we may come from all over the world, deep down we are not as different as we think we are. Sometimes, I wonder what life would be like without these beautiful people in my life, without Tice, without AC.
It still blows my mind that I am in a college where the students have such a prominent voice and are willing to fight for what they want for the greater good. Sooner or later, I am sure I too will adapt and grow to become a stronger, more passionate and more mature me.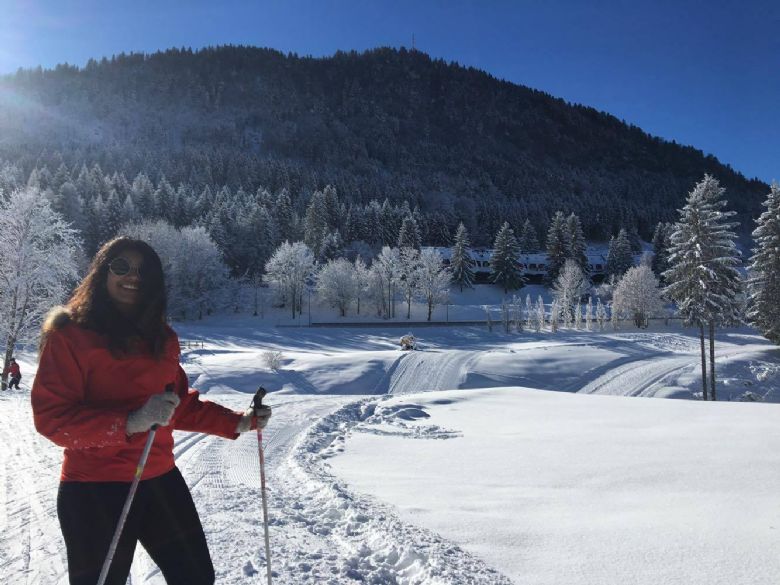 The greatest liberty of all, in my opinion, is the freedom to speak one's mind and to be heard. Not only to be heard, but to be given heed to. That to me is the true beauty of the community my friends and I share in our little Italian town. To feel comfortable expressing our thoughts and feelings, to know that someone is listening, someone cares and beyond that, someone is acting upon it.
UWC has taught me the value of discussion. It has put me through incredibly uncomfortable situations, only for me to see myself come out of them stronger. The morning of the US elections, I walked into my English class to quite possibly the most tense room I have ever found myself in. The world in one room. Through tears and quivering voices, we each heard and shared our thoughts and emotions. In that moment, I found a certain comfort to the pain; I found comfort in knowing that in times as such, there were ones who were not disheartened, rather were refueled and reminded of our purpose. I saw the resilience and passion in my Mexican classmate's eyes and in that I found comfort.
Duino has taught me to give, to love and to share; to know that what we have is greater than what seems, and for that I am grateful. The past year has been a journey - discovering myself, my strengths and drawbacks as well as those of others and the way in which we can bring them together to sync in harmony. I look forward to the many more exciting experiences my second year holds for me!
Un abbraccio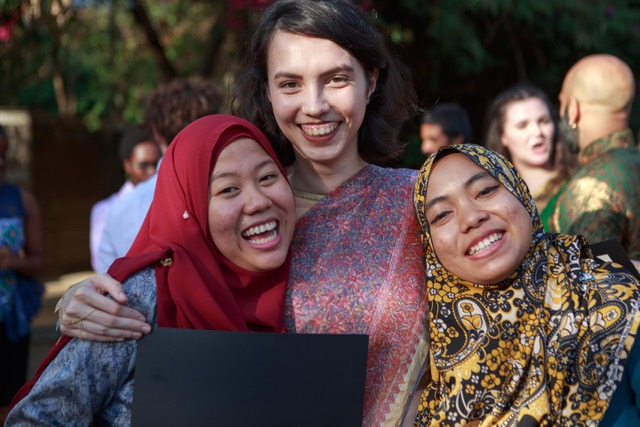 I cannot sum up my experience in MUWCI with a few sentences, or even a thousand pages. Everyday felt different: sometimes frustrating, sometimes exciting, but everyday felt like a gamble. I will never be able to portray my days in a way for you to fully understand what I went through, but I will try.
This experience was hard. Some days I got through not knowing where all my time went – I may have been typing up 3000 words in a day for my Extended Essay, or finishing up another 40 trials for an Internal Assessment – not even sure if it was for Biology or Chemistry. I would sleep exhausted and wake up even more so. The International Baccalaureate almost broke me down completely.
Yet, I won't say that this program was not beneficial for me. It may have gotten me swamped with a heavy workload but it opened my eyes to the reality of sacrifice. There were times that I had to sacrifice time with a friend for a deadline, or sacrifice one deadline for another deadline. I had to make decisions which I never had to make before. With the IB, I grew into someone who is more responsible for the life I was leading. I acted, and took responsibility for my actions – something that I have become very proud of.
MUWCI life was not all doom and gloom – far from it. I have so many fond memories of the place that also caused me heaps of stress. There were periods where I forgot everything and wandered into the biodiversity reserve to look for mangoes with a friend. Only to find that we wandered too far and got lost in nature for hours before escaping the first storm for months. The days where I close my eyes and get taken back to the Library Lawn: sitting and listening to Gravity by John Mayer and just enjoying the sunset.
UWC is not just about meeting people from all over the world!; It's about making friends with those people, getting to know what is normal for them and showing them everyday life for you. Although they live across the world, they aren't so different after all. At MUWCI, we embrace our similarities just as much as we embrace our differences. I found this to be true especially when my friends and I cooked together. Many of us got sick of cafeteria food, so we cooked together instead. It soon became normal to cook home dishes together and share our delicious food. No matter where someone was from, Malaysian rendang could steal their heart.
This place has taught me so much: it has shown me the good and bad of people, and it has given me a taste of things to deal with in the future. I used to question my decision of going to school here, now, I don't. Some UWC alumni told me before I left that this would be the best and worst two years of your life. I have a feeling that they were very right.