Zero Years 2015
10 November 2017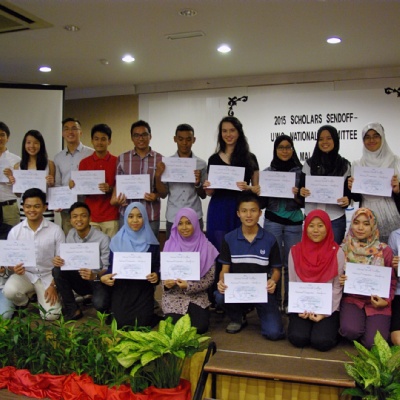 Congratulations to our 2015 Zero Years. This year we are sending a total of 20 scholars – embarking on an amazing journey of a lifetime.

Heading for UWC Mahindra, UWC Atlantic, UWC Adriatic, UWC Changshu China, UWC Dilijan, UWC Maastricht, UWC Lester Pearson, and UWC USA.

Thank you to our sponsors, colleges, parents, alumni, selection committee and national committee.
Please enter some content for your news story here.